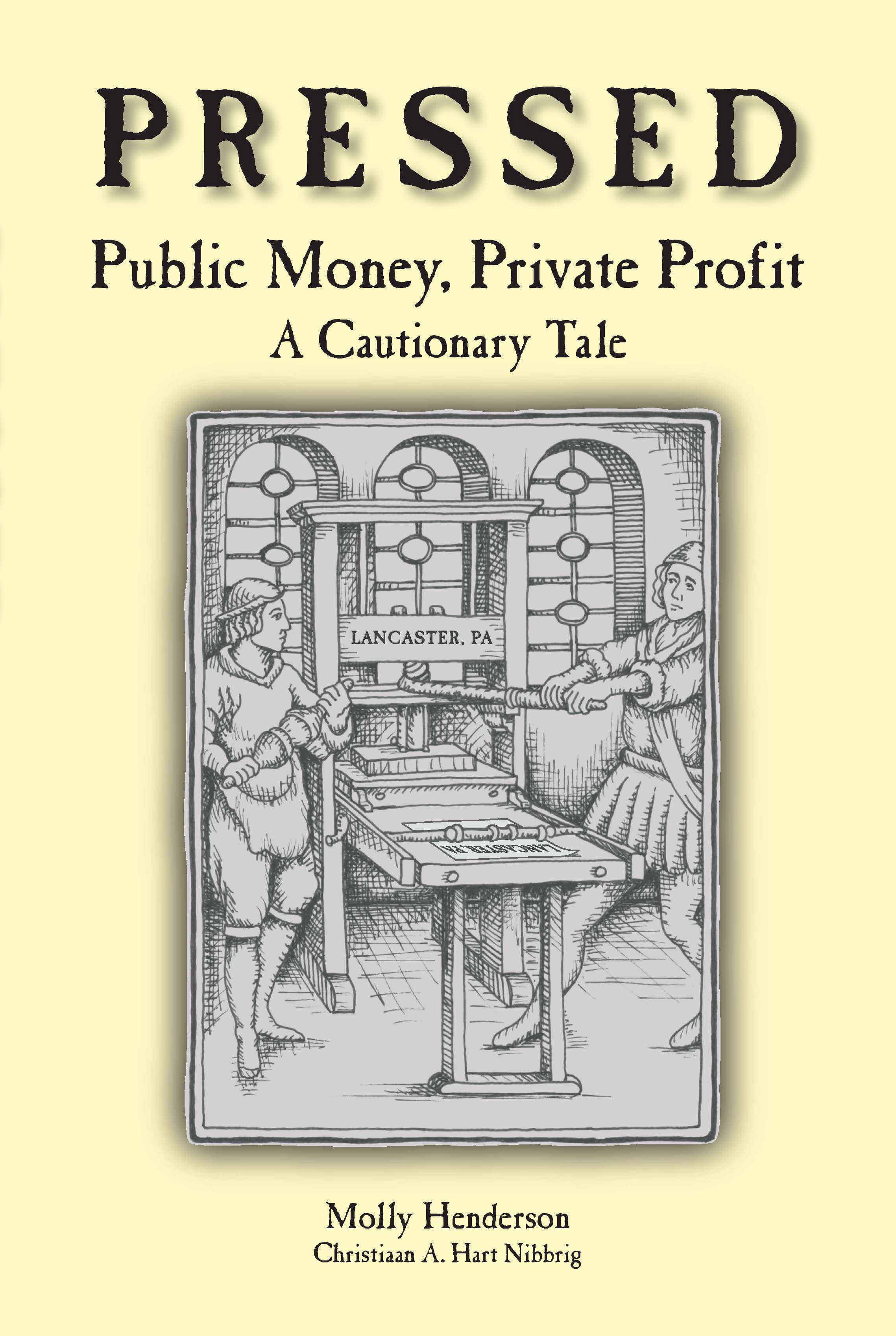 Pressed is a firsthand examination of the use and misuse of power and money often found in public/private partnerships.
The comprehensive review of the Lancaster County Hotel and Convention Project in Pressed takes apart the legal, political and civic fixings found in many of such undertakings. Pressed cautions others to take great care and be aware of the diversions, distractions and
deceptions dispersed in these endeavors.
"Molly Henderson gives us an inside look at the uses and abuses of power by the coalition of developers-media-industry-politicians forcing through an "urban economic development" project in her community. This is an important case study: a study scholars can use as an example of their theories of urban political economy: a study that common citizens can use to understand how local governments can and often do work at the service of the local elites." Antonio Callari, Ph. D.
"Pressed is like Parks and Recreation meets House of Cards".
Christopher D. Brown, Esq.
"This fast-paced, fascinating tale of personalities, power and money in local politics is a compelling story. I couldn't put it down." Anita Cava
Molly Henderson served as a Lancaster County Commissioner from 2004-2008. She also served as Director of Public Health for the City of Lancaster, is a Registered Respiratory Therapist and has taught on the secondary and college levels. Molly holds a doctorate in Educational Policy Studies from Temple University and has concentrated in public health. She lives in Lancaster, PA with her family and two dogs, Gwen and Sophie.
Here are some examples of the kinds of resources
you can find in the Documents library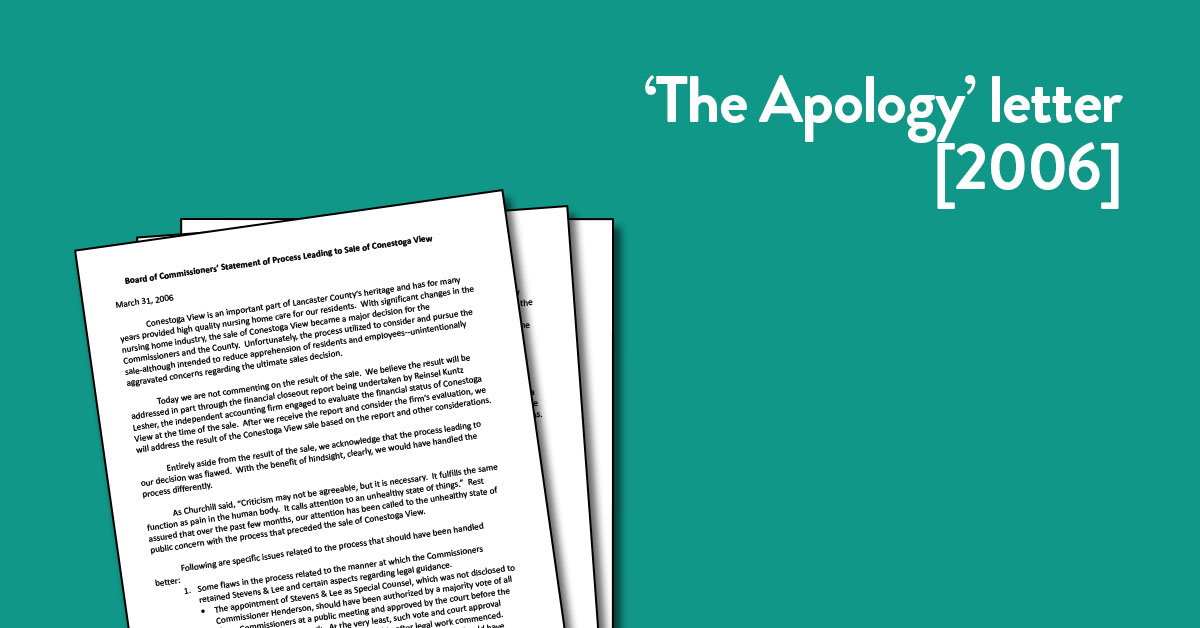 [2006] "The Apology": Board of Commissioners' Statement of Process Leading to Sale of Conestoga View
Lancaster County commissioners issue a statement, later known as 'The Apology' regarding the process leading to the sale of Conestoga View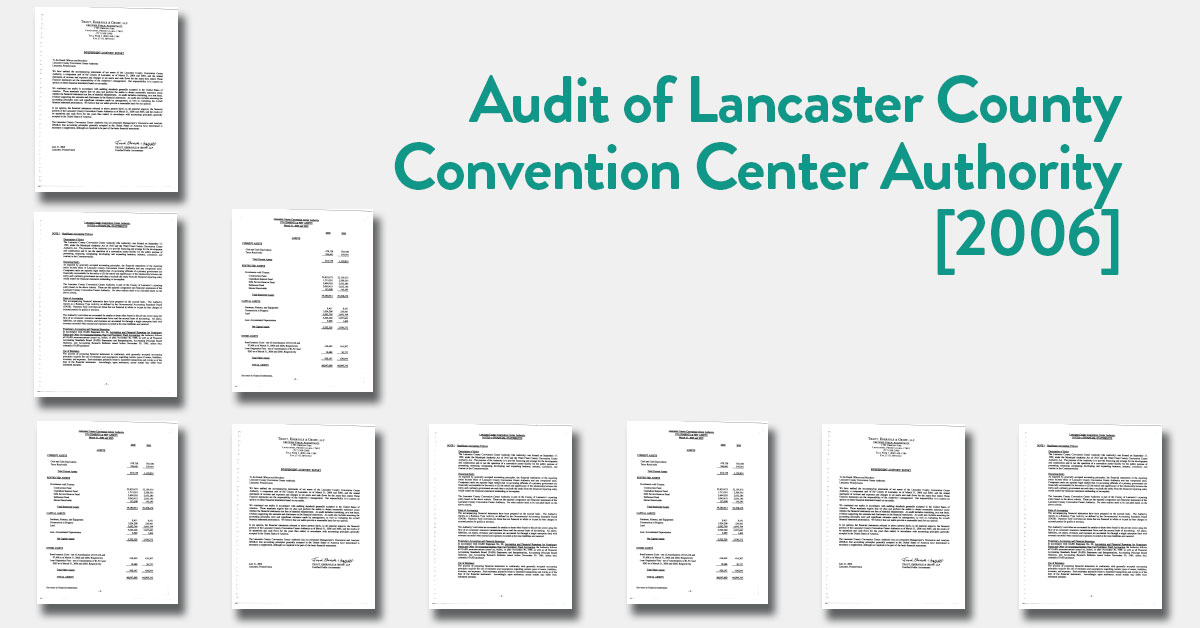 [2006] Audit of Lancaster County Convention Center Authority
One of several annual audits conducted regarding Lancaster County Convention Center Authority.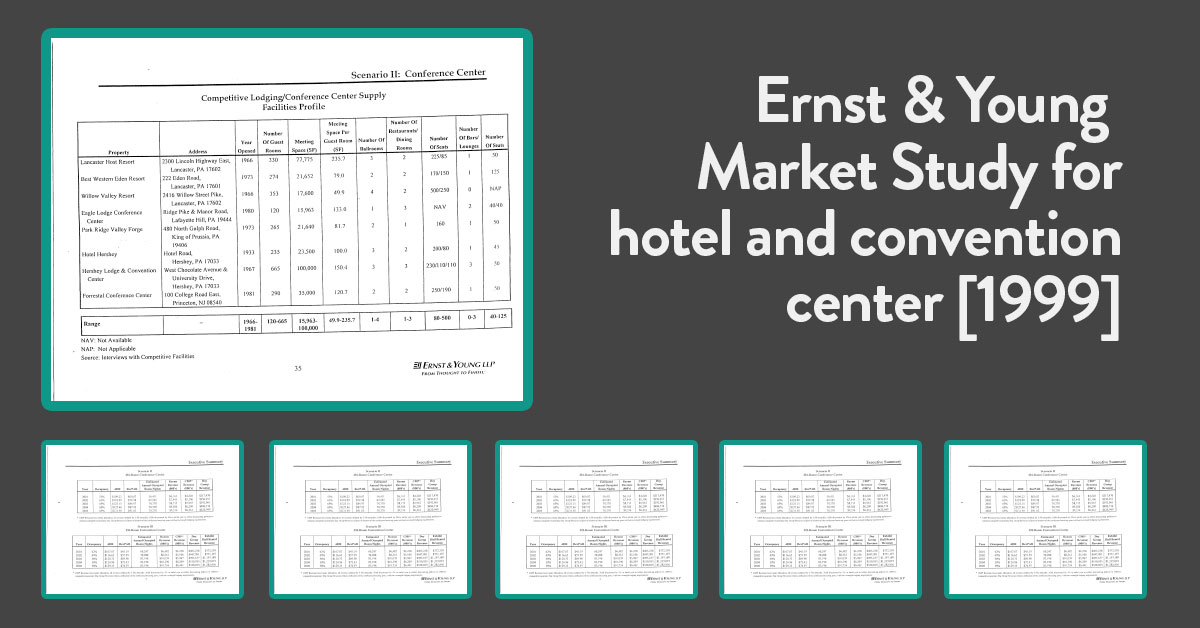 [1999] Ernst & Young Market Study for hotel and convention center
Many feasibility studies were performed over the duration of the convention center project.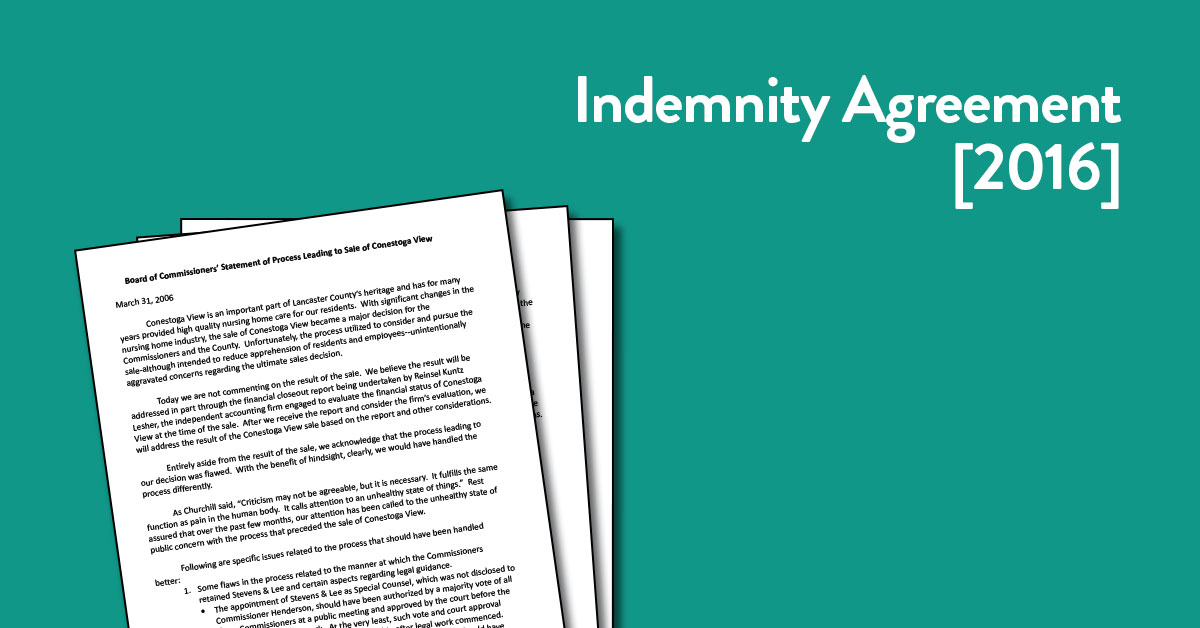 [2016] Indemnity Agreement
Indemnity agreement between Lancaster County Convention Center Authority, Penn Square Partners, and the Redevelopment Authority of the City of Lancaster.